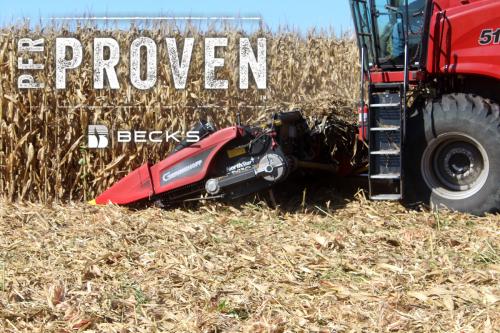 Beck's Practical Farm Research provides unbiased, farmer-focused research through studies conducted across the Midwest. After a three-year study, the Yetter 5000 Stalk Devastator earned the designation of PFR Proven. A Beck's PFR Proven product or practice provides a positive yield increase during three or more years of testing. Products must average a positive return on investment during that time.
The study compared the Yetter Stalk Devastator with other stalk stomping and harvest residue management products on the market. The average yield improvement for the Stalk Devastator was +3.3 bu./acre in no-till systems and +9.3 bu./acre in conventional till systems.* With fewer passes through fields, tire protection, and increased yields, the Devastator consistently delivers ROI.
*Please remember yield results vary based on many factors each year. Always consider your unique operation when deciding what equipment to invest in. Data found here is only a starting point.