Finishing
Electrostatic painting uses
positively charged paint to adhere
to negatively charged parts. This
eliminates overspray and provides
firm adhesion for a sleek and durable
finished product.
Powder coating is another
option available to Yetter partners.
Washing, drying, painting, and
oven baking of parts all occur
along this 1,000- foot line.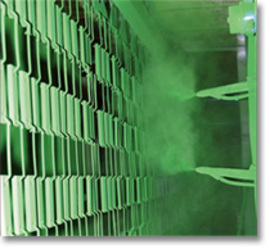 Recently developed Wiere style
tank to provide constantly fresh
and continually mixed paint for
production.

Warehousing is computerized
with a bar code location system.
Final assembly is customized
to client specifications in a
cost-effective manner.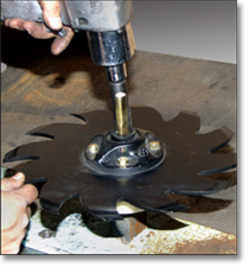 Shipping capabilities allow world-wide delivery directly from the manufacturing plant.